Convert all the mailboxes from MDaemon backup to 9 different formats which can be supported by various email clients and also in document formats like RTF, PDF also web browser compatible HTML format. MDaemon Converter helps to convert MDaemon to Exchange and MDaemon to Office 365 conversion is also possible. MDaemon export email can be used to import in different email clients and MDaemon Converter is the all-in-on tool which makes it a possible feature. It converts MDaemon to Outlook, MDaemon to Thunderbird, MDaemon to Thunderbird, MDaemon to Zimbra, MDaemon to Eudora, MDaemon to PocoMail, MDaemon to PDF, MDaemon to Entourage, MDaemon to Mac Mail, etc.
MDaemon Address Book export to any of the email client as the software converts it in a compatible format for all email clients, similarly with Calendar. You can convert MDaemon Calendar and import it in all the email clients with all details as it is, for Outlook there is no need of MDaemon Outlook Connecter Calendar just convert all the mails, address book, calendar at once.
Features
Convert MDaemon Mails, Calendar, Contacts in batch.
Maintains Folder Structure
Supports to convert in 9 Formats
No chnage in format and data
Convert data of unlimited Size
Auto-detect MDaemon data
No Loss in any data
Supports Windows OS only
We always provide a free version tool for MDaemon Mailbox Export to the users so that they can try the software by their own and can experience the real working, if they found the tool good, they go for full Licensed Version. Trial Version for MDaemon Converter converts 25 mails only.


Awards Recieve by Us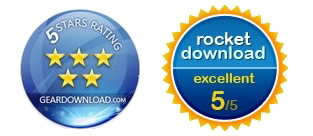 100% Safe & Secure